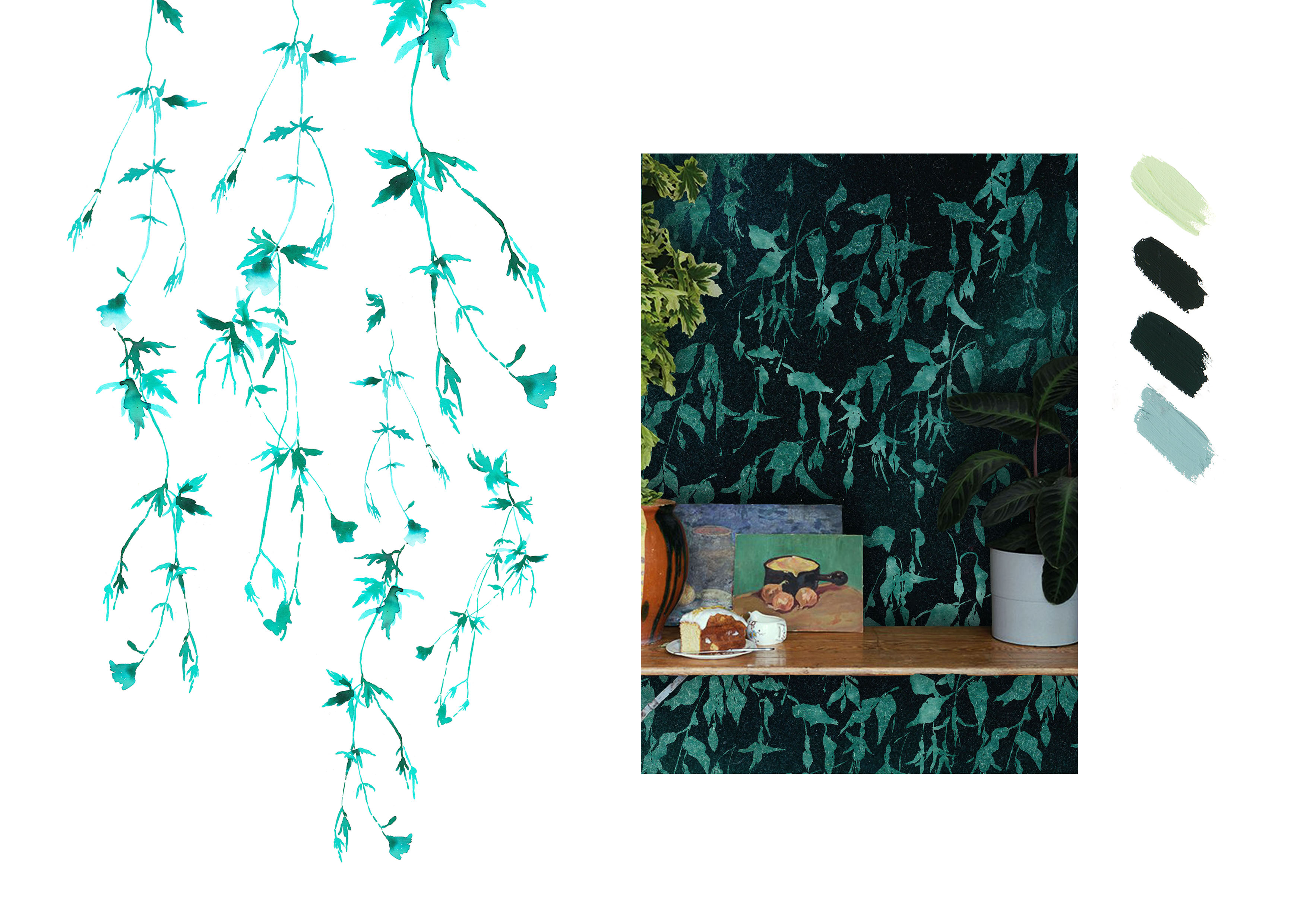 Reawaken, Linn. 2020

A wall covering collection bringing the garden into the home. Subtle textures, striking blues and soft greens create a calming and inspiring interior space.







Deep Green, 2020

17th century French pattern books act as a research point for Deep Green. Upholstery materials are reimagined to create fabrics that enhance light and shadow within domestic space. Deep greens and warm blush tones are complimented by floral motifs to create a dramatic interior.
An Interior, 2018

Floral wallpaper designs created using AVA repeat software. Designs are created in a variation of colour ways and visualised in interior spaces using photoshop and InDesign.