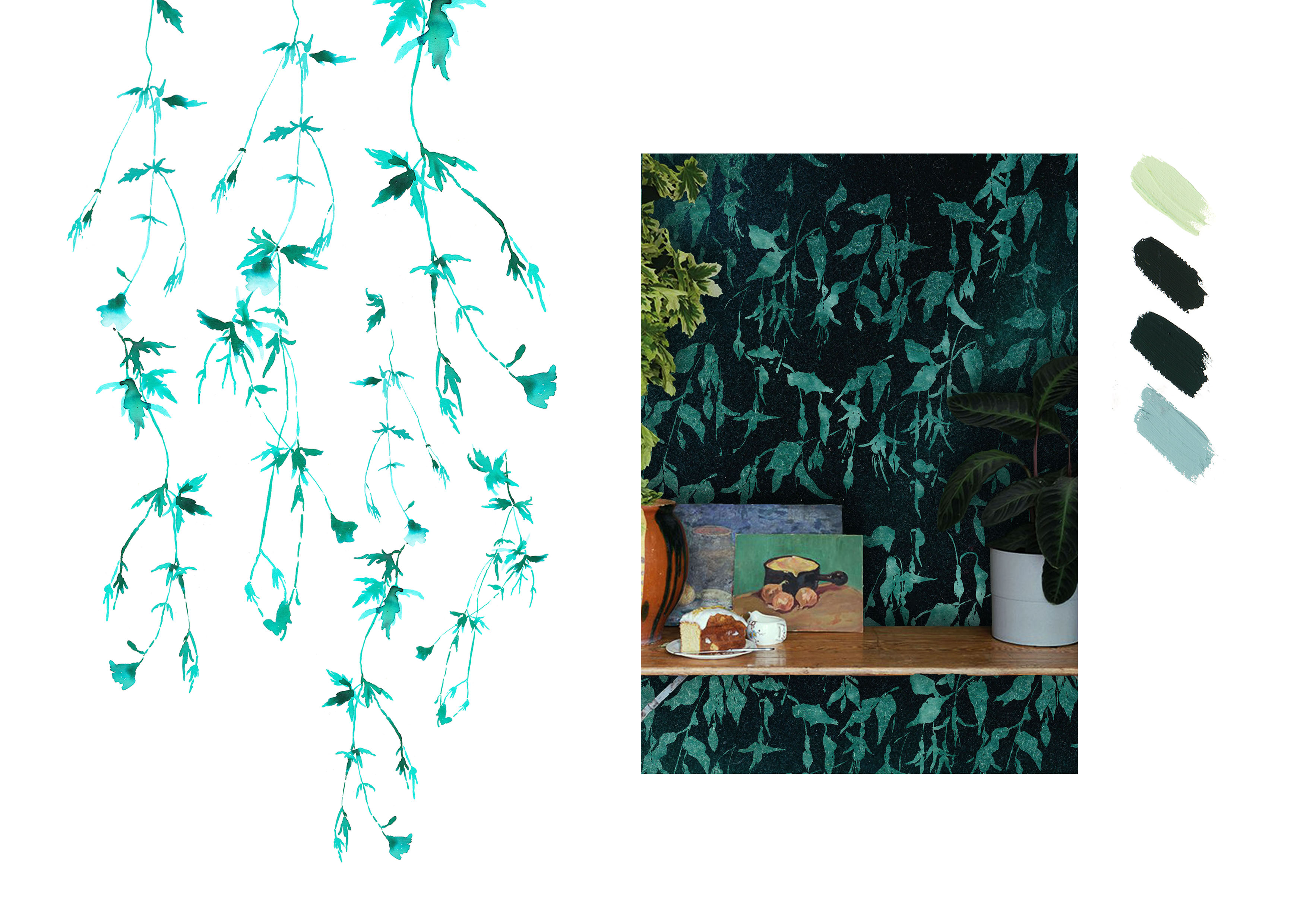 ROMO fabrics Shortlisted Designer. New Designers 2020,
Award for Innovation in Colour and Design

Reawaken, Linn. 2020 A wall covering collection bringing the garden into the home. Subtle textures, striking blues and soft greens create a calming and inspiring interior space.
Bradford Textiles 2019

17th century French pattern books act as a research point for Bradford Textiles Breif . Upholstery materials are reimagined to create fabrics that enhance light and shadow within domestic space. Deep greens and warm blush tones are complimented by floral motifs to create a dramatic interior.
Fine Decor Wallcoverings, 2017

Floral wallpaper designs created using AVA repeat software. Designs are created in a variation of colour ways and visualised in interior spaces using photoshop and InDesign.