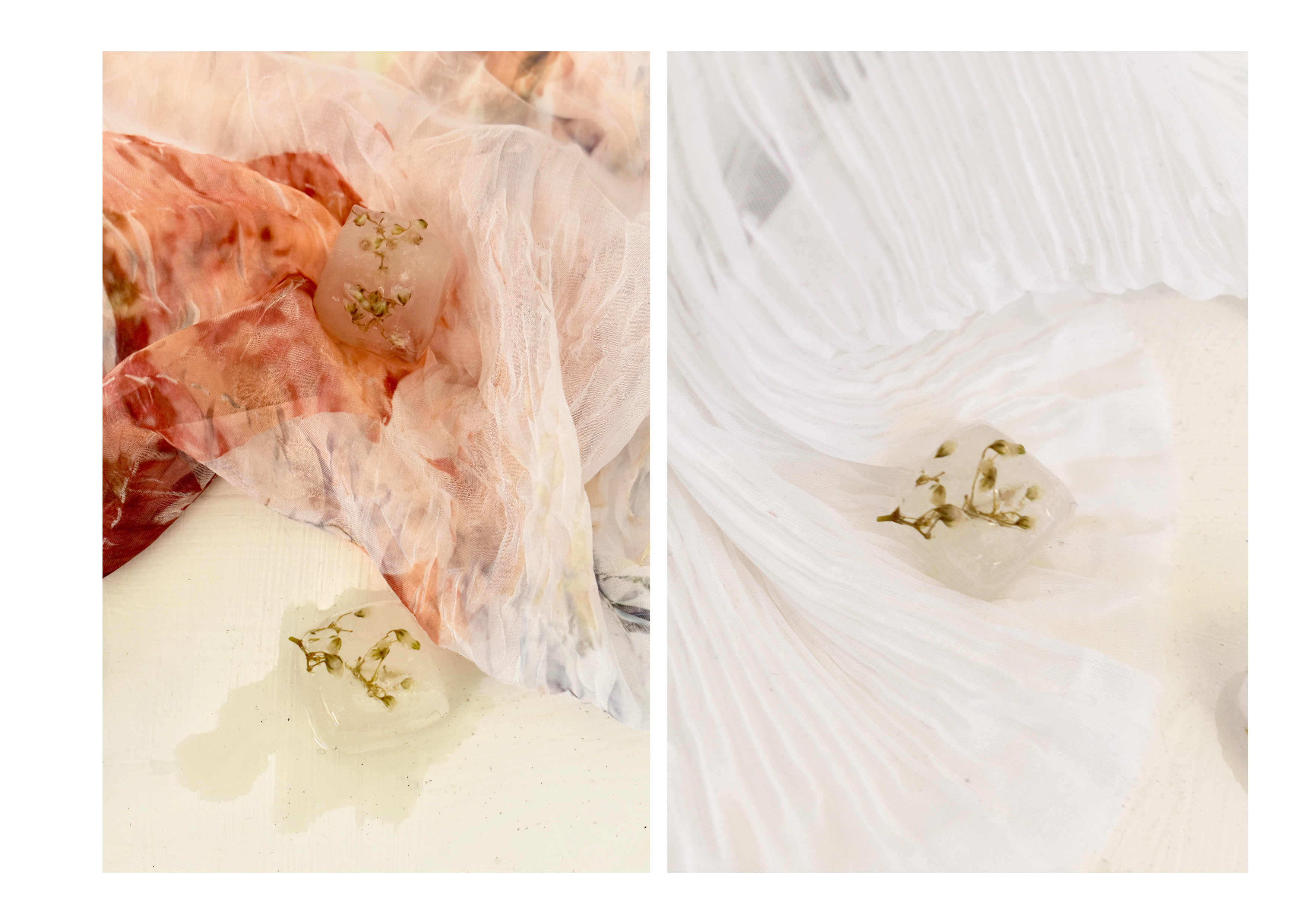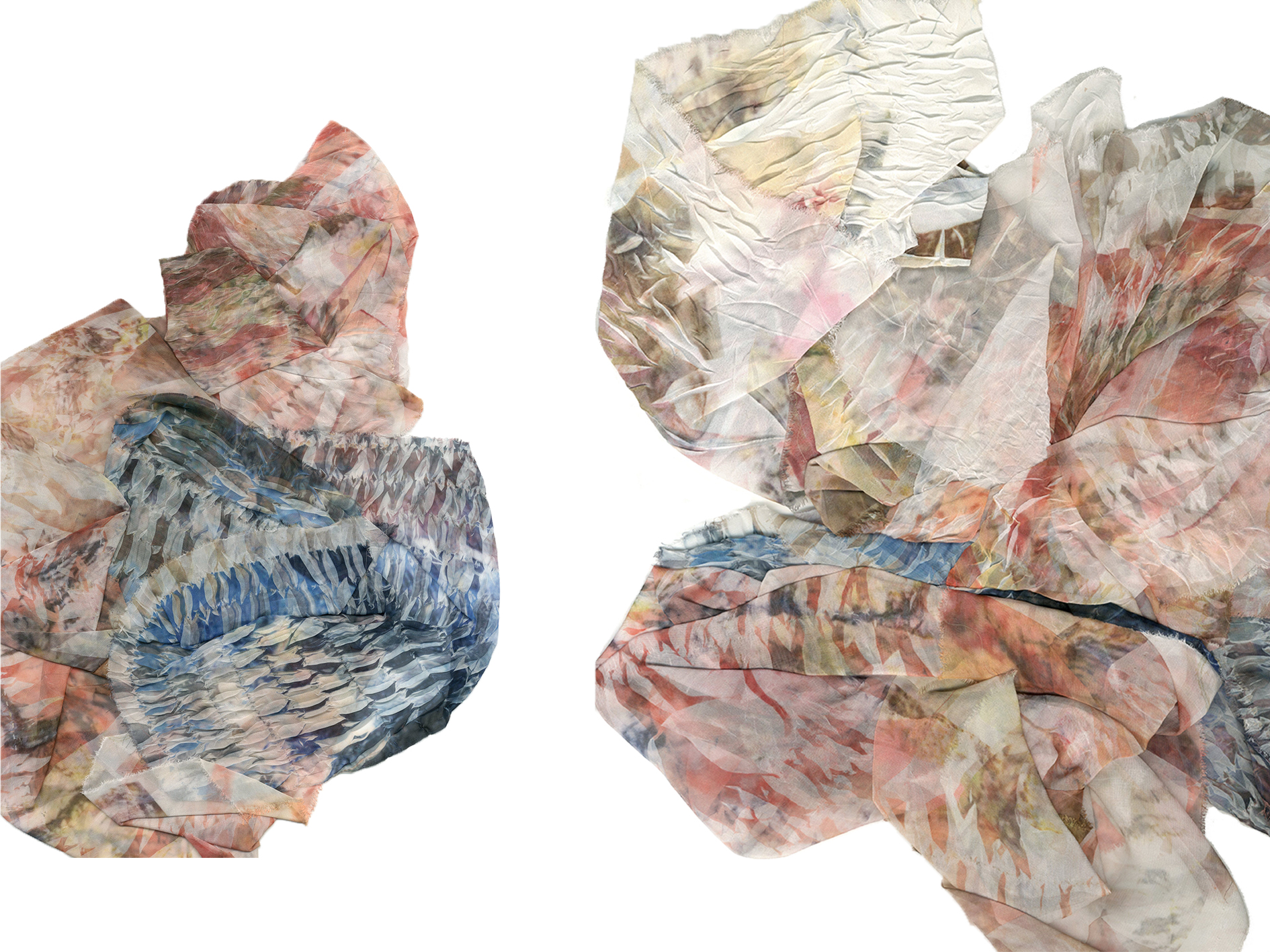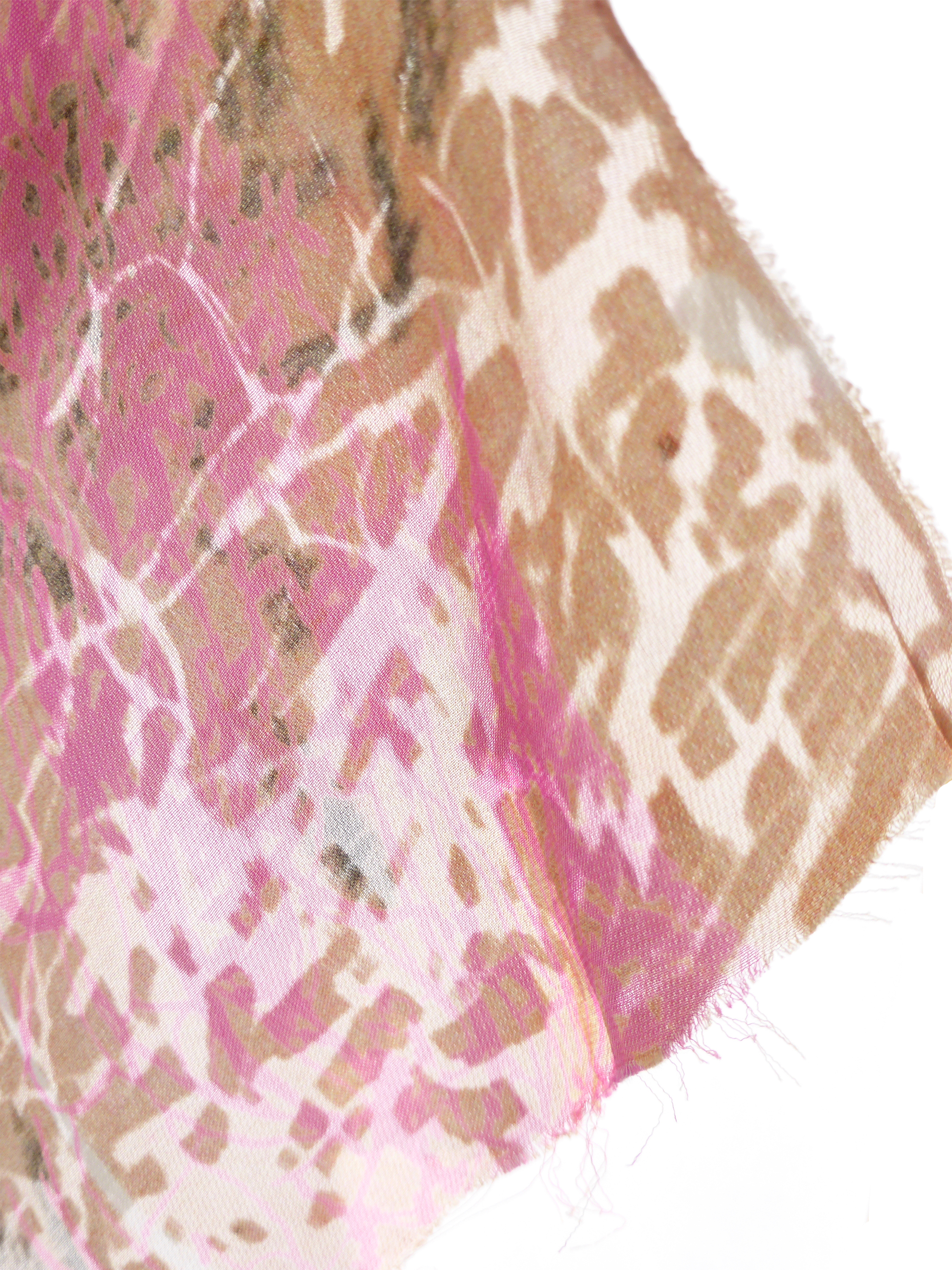 Diaphanous, 2020
(Adj) light, delicate, and translucent.

Seeking to convey an atmosphere of aesthetic delicacy, Diaphanous is a textile project which focuses on layering subtleties of textures, colour and form through use of traditional and digital concepts of textile production. Drawing inspiration from natural landscapes within the Peak District and the Scottish highlands, gestural marks, collage and line drawings have been used to design prints juxtaposed with structures created through textile manipulation. Further colour properties are explored through small scale resin pieces, highlighting tonal shifts and translating fabric delicacies.

Making use of traditional hand techniques combined with digital textile methods, the process of exploration thus becomes the focal point. Hand rendered processes, inclusive of screen printing, Devore, hand embroidery and smocking are combined with laser cutting and digital printing. Refined technical and material explorations are repeated and altered to develop sculptural dictated by the practice of making.